This page lists the staff and post doctoral fellows in the department.
Staff members of CS Office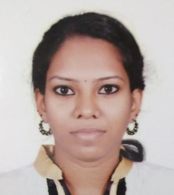 Megha S Mathew
Office: Room no. 014, Ahalia Campus
Designation: Junior Assistant Adhoc (jointly with CSE & DSE dept.)
Email: office_cs@iitpkd.ac.in
Details: Queries related to CS department affairs are to be sent to office_cs@iitpkd.ac.in and they will be handled by Ms. Megha.
Post Doctoral Fellows
Currently there are no postdocs in the department.